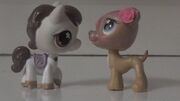 relatives:
carrie lee ray mrs.johnson

status: alive

hair color: brown

eye color: blue
part two
Edit
he makes a slight appearance when Carrie returns home. he finds her looking different and beats her up severely, but is attacked by a doll.
part three
Edit
seeing her covered in blood, he grabs a crucifix and attempts to stab her, but misses and she lives, which he does not know.
Ad blocker interference detected!
Wikia is a free-to-use site that makes money from advertising. We have a modified experience for viewers using ad blockers

Wikia is not accessible if you've made further modifications. Remove the custom ad blocker rule(s) and the page will load as expected.